Party Express London Limited is an online store and we offer everything you could possibly need to make your special occasions more memorable. We have over 2,000 products on our website spanning party supplies, balloons, fresh cakes and cupcakes, bespoke flowers and our amazing handmade sweet trees.
We hand deliver all of our products we offer to most parts of Greater London seven days a week and with variety of party supplies, all you need to do is sit back and enjoy your party.
Balloons
Discover balloons for every occasion!
You'll find a huge range of sizes, shapes, colours and designs to help you plan the perfect party décor for kids and adults. You can even spell out a special message with our spectacular letter, number and phrase balloons! Balloons transform any room and we have fabulous designs and our creative team of expert can help and execute your desired idea of your party with creating different display tailored for you and never seen before. Our balloons are supplied from top branded, the most well-known and respected around the world. You can rest assured that you are getting the best quality. Please note all our balloons are delivered helium-filled.
If you are looking for something truly spectacular to decorate your party, then look no further.  We offer stunning balloon arches, columns, drops, centrepieces, bouquets, walls and clouds that you can choose from a range of stunning designs and colours to really take your party décor to the next level!
Cakes & Cupcakes
You are one stop away to receive fresh, handcrafted and simply delicious cupcakes and cakes to your door for whatever the occasion and however many guests!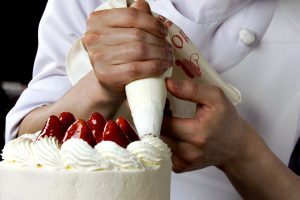 Our dedicated team of creative bakers has developed the most mouth-watering recopies over the years, and along with attention to quality, using only freshest ingredients and consistency guarantees whenever you bite into our delicious cakes, cupcakes or dessert you will not be disappointed. But don't just take our words for it, try it for yourself. Why not get personal and gift someone their own personalised cakes/cupcakes. We can bake and design your innovation and taste.
We are always innovating, developing new products and enjoy keeping our range fresh and up to date for you.  We also follow the changing tastes of our customers and have recently added gluten free and vegetarian ranges which are proving to be popular not to mention extremely YUMMMYY!
Flowers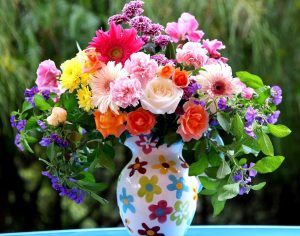 Flowers always make people better, happier and more helpful; they are sunshine, food and medicine for the soul!
Wish to a send special flowers to someone in London? Look no further than us. We hand deliver your order with care and only using the freshest seasonal flowers made to order by expert florists, into bespoke bouquets. Flowers are our passion and our aim is, to bring great florist work at affordable prices.
Sweet Trees
We love turning the ordinary into the extraordinary! Striving every day to come up with unusual and unique gifts such as these amazing sweet trees!
Our customised mouth-watering handmade sweet treat trees are designed to look like a tree, but instead of covered in leaves, it's covered in your favourite chocolate or sweets. We use only the best quality chocolates and sweets in sterile rooms and hygienically wrapped in cellophane paper and delivered with the wrapping.
Please note we require a 24 Hours notice as the sweet trees are made fresh upon orders.
Balloon Display
Balloons are loved the world over. They are joy, they are magic, they are emotions and energy, they lift people, they bring smiles and they transform spaces!!
Party Express London can help you turn your party into an unforgettable event. Whether you are entertaining a few children at home, organising a dinner at a restaurant or hotel, hosting a product launch for thousands, balloon decorations are guaranteed to put your guests in the party mood. Our balloons decorating team are willing and able to produce almost anything you require, from planning, designing and creating you the best display you could ask for.
We provide stunning balloon arches in different shapes, colours and all sizes. No job is ever too big or too small for us, we love the challenge and we can assure you that you will receive 100% professional service from the time you enquire until the job is done.
You can view our sample of balloon arches on our social media accounts and on our gallery.
Services we provide for:
Balloon Arches
Balloon Bouquets
Balloon Walls
Balloon Drops
Character Theme Balloon Display